TrueFire 3 Desktop app (current)
Introducing TrueFire 3: New Desktop App with Tab Sync!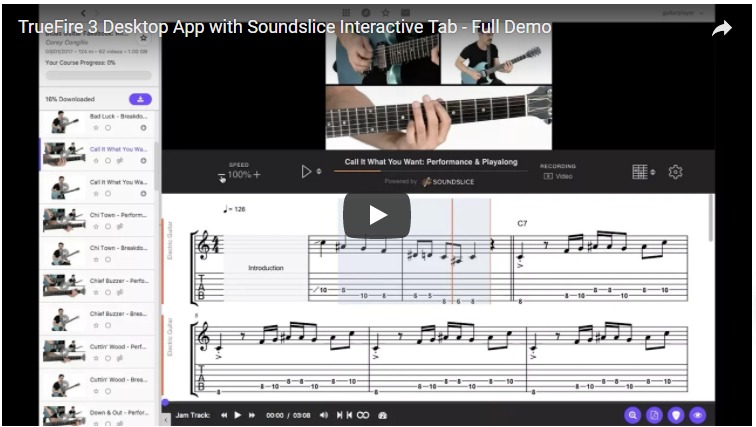 You'll enjoy all the great features of our previous apps (slo-mo, looping, etc.) PLUS:
Updated Interface & Responsive Design
Tab Sync Technology
Improved Speed & Performance
Side-by-Side View
My Favorites (courses and lessons)
Progress Tracking
Jam Track Slo-Mo & Looping
Collapsible Video Navigation
My Courses Filtering
My Inbox Messages
Dark & Light Mode
Change Video Background
TrueFire Desktop App (Launched April 2015)
TrueFire's Desktop Application course player is Windows (7 or later) and Mac (OS 10.7 or later) compatible. Install one time and instantly access all your past course purchases from one library location.
TrueFire's Desktop app gives you on-demand (or bulk) download of each video lesson to your computer for offline access, plus advanced tools like player controls, full-screen, slo-mo (with audio) and looping, embedded tab/notation (PDF), jam tracks, interactive tab/notation (GP5/PTB) and more.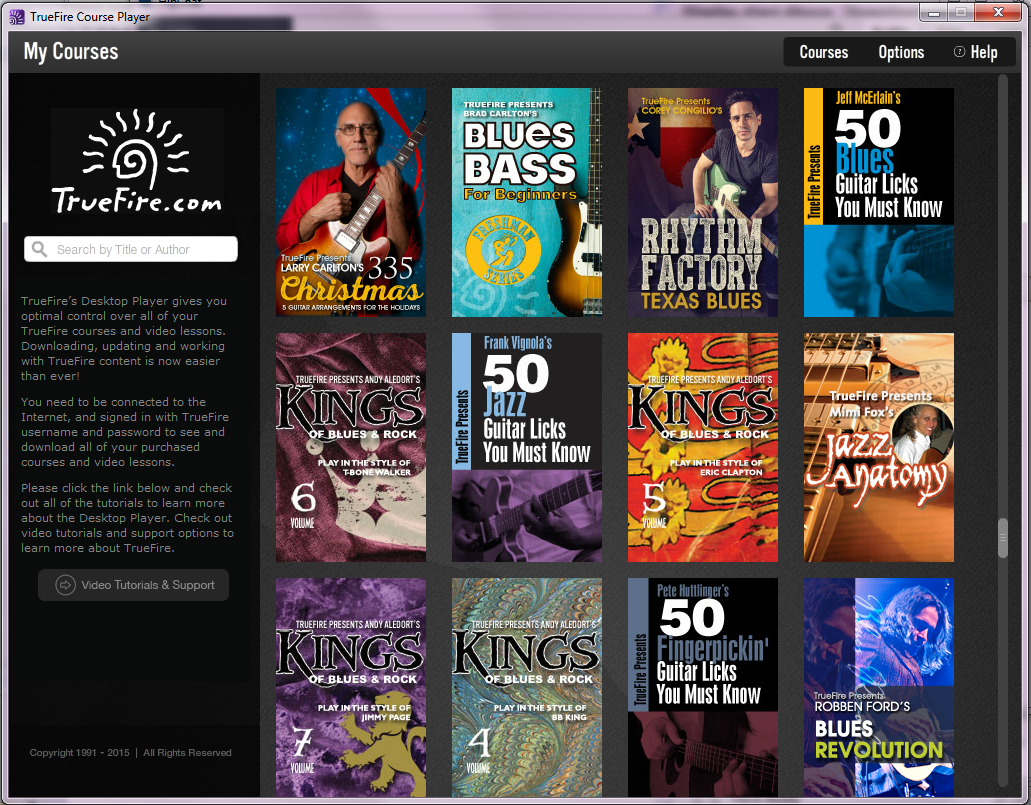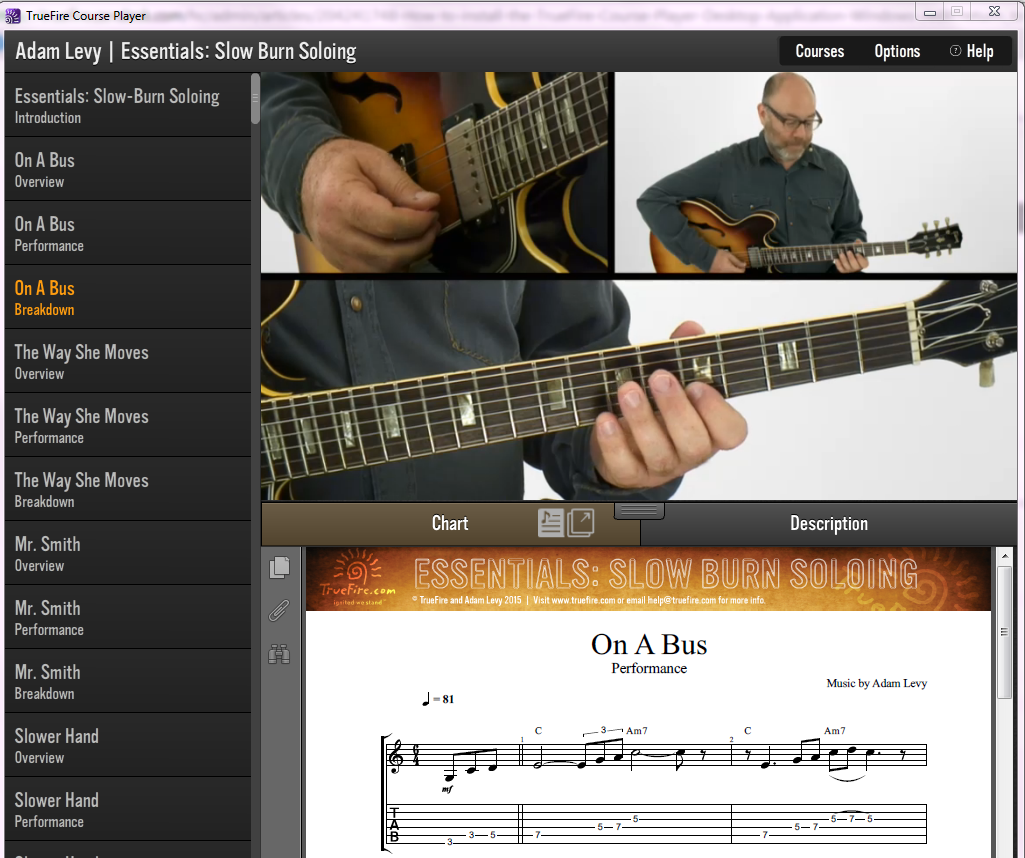 Prior to April 2015, TrueFire courses were downloaded as individual zip folders. If you purchased and downloaded a stand-along course player, you can still work with the individual players using the help guides below. For optimal integration, please download the NEW TrueFire Desktop App course player to manage all your courses from one centralize location.
Please Note: the video quality (4:3 proportion) of the older courses did not get updated, just the player itself.