Credit Card/PayPal monthly subscriptions
Login to your TrueFire account and go to the Tuition Plans
Here you can cancel your monthly All Access plan, Premium Channel, Ongoing Private Lessons, or change the payment method. When choosing to cancel a monthly membership, Premium Channel, or Ongoing Private Lessons your account status will change to free once your month is up.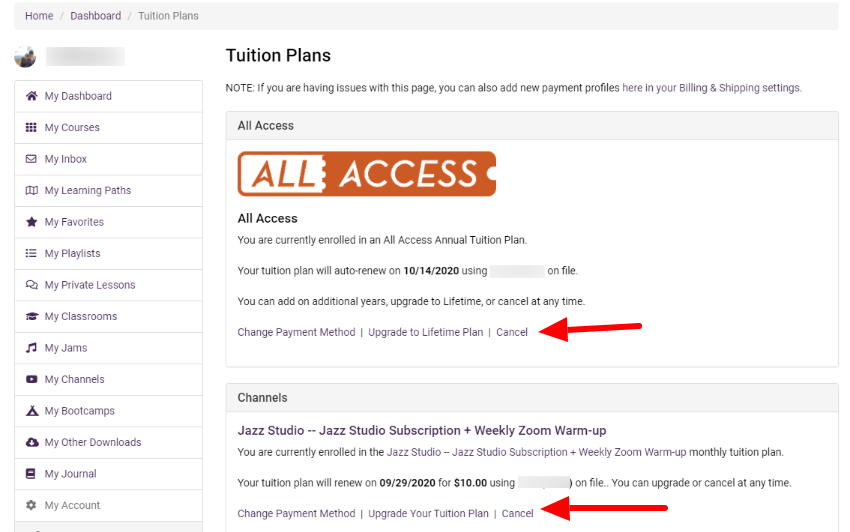 If you need help canceling/deleting your account, please contact us: help@truefire.com
iOS/iTunes Subscriptions
Monthly All Access subscriptions purchased in the iOS app through iTunes can only be canceled from within iTunes. See here for more information: https://support.apple.com/en-us/HT202039


Cancel a subscription on the Google Play app
On your

Android

phone or tablet, open the Google Play Store .
Check if you're signed in to the correct Google Account.
Tap Menu.

Subscriptions.
Select the

subscription

you want to

cancel.
Tap

Cancel subscription.
Follow the instructions.
Permanently Delete Account
If you wish to permanently close and delete your TrueFire account please send us an email to help@truefire.com. Please note, any purchased course will no longer be accessible once the account is closed.