You can explore TrueFire in three basic ways: search all of TrueFire using the search function, browse through categories and sub-categories, or sort by lists.
View All Courses
Select Courses in the main menu bar to view a listing of all available courses. Select the course name to learn more about that course or click "watch" to view free full-length samples streaming online.
truefire.com/courses

Browse by Style
Use the Courses drop-down menu to select a specific course style that interests you. From there use the filter options on the left to drill down into specific categories.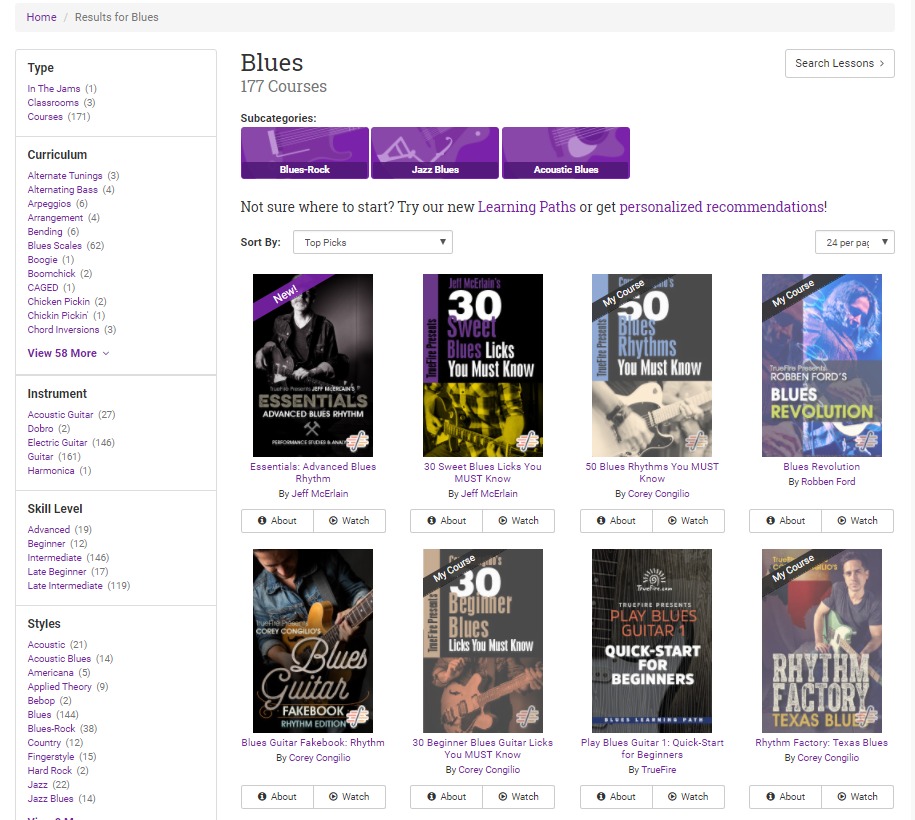 Search
Type a keyword or phrase like "blues" or "Robben Ford" in the "Search" box and then click "Search".
You'll get a list of any content with that word or phrase in its title or description. Click on "About" or "Watch" to learn more about the course.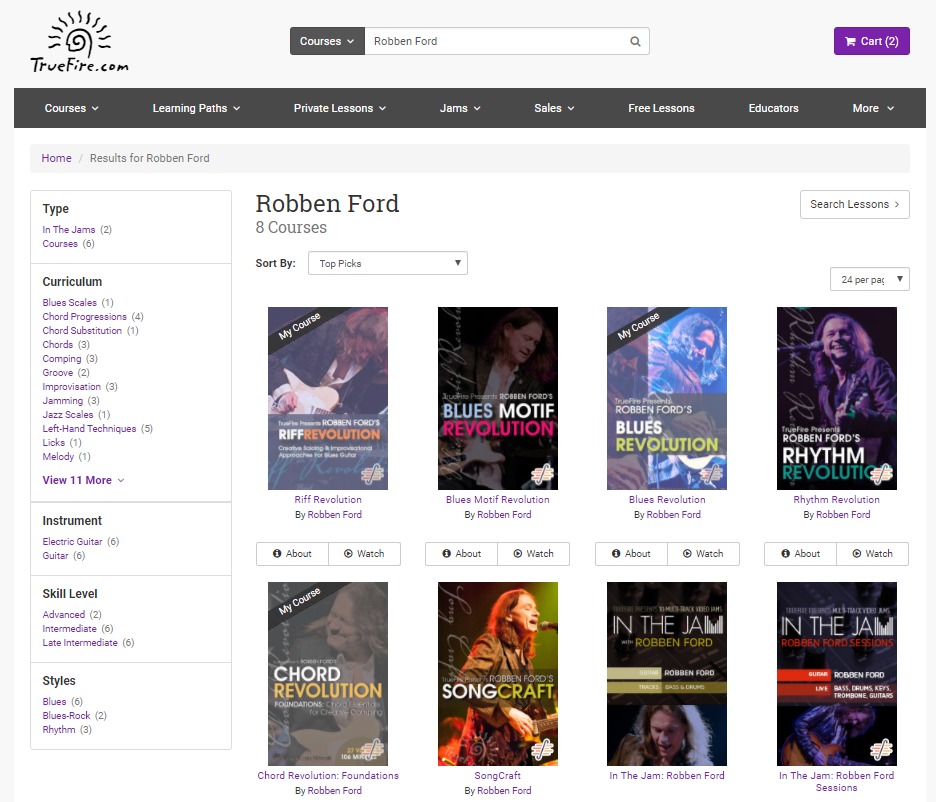 Personalized Course Recommendations
The question we get asked the most by Students is, "What should I learn next?" So, in order to better help you find what you're looking for, we've come up with this Recommendations dashboard. Use the course recommendation wizard or browse based on your purchase history below. Dig in!

truefire.com/recommendations (must be logged into your account to view)