Using the ISSUU free app, you can view, download (for offline access) and share the Riff Journal.
To access, install the ISSUU app. It is available in iTunes, Andriod Marketplace, Windows.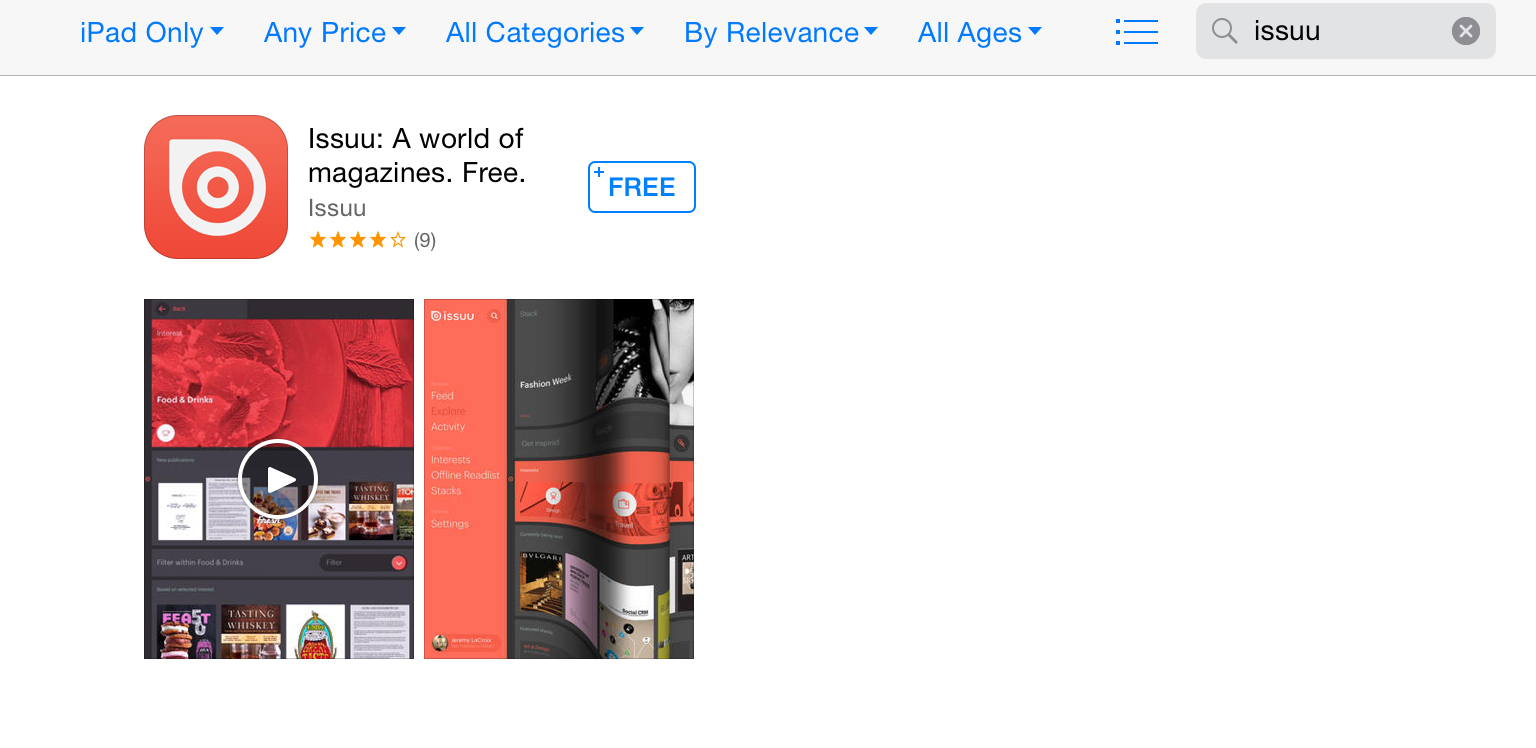 Once installed, sign up for a free account. 
Search for "Riff"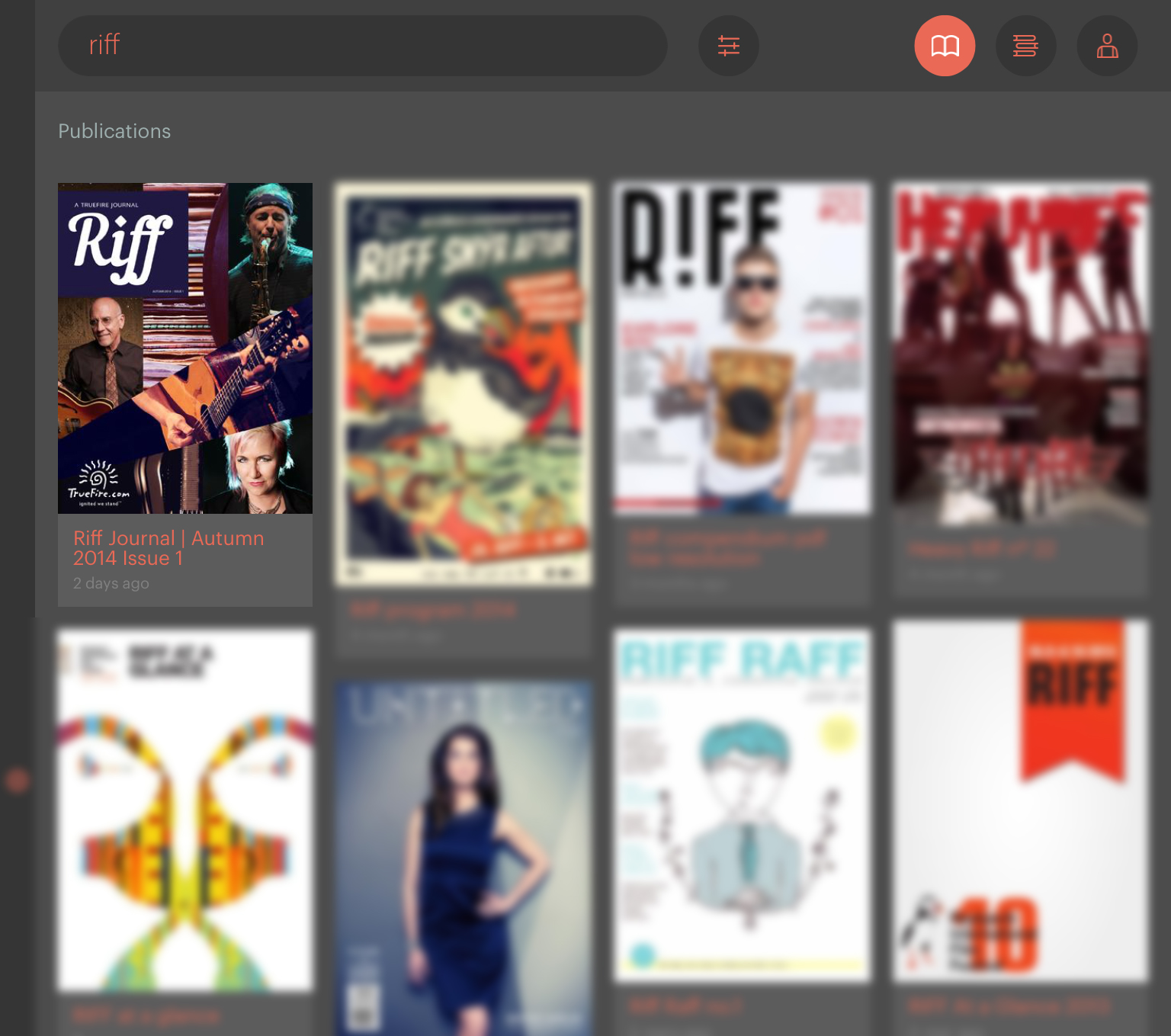 Add to your "ReadList" to download for offline access.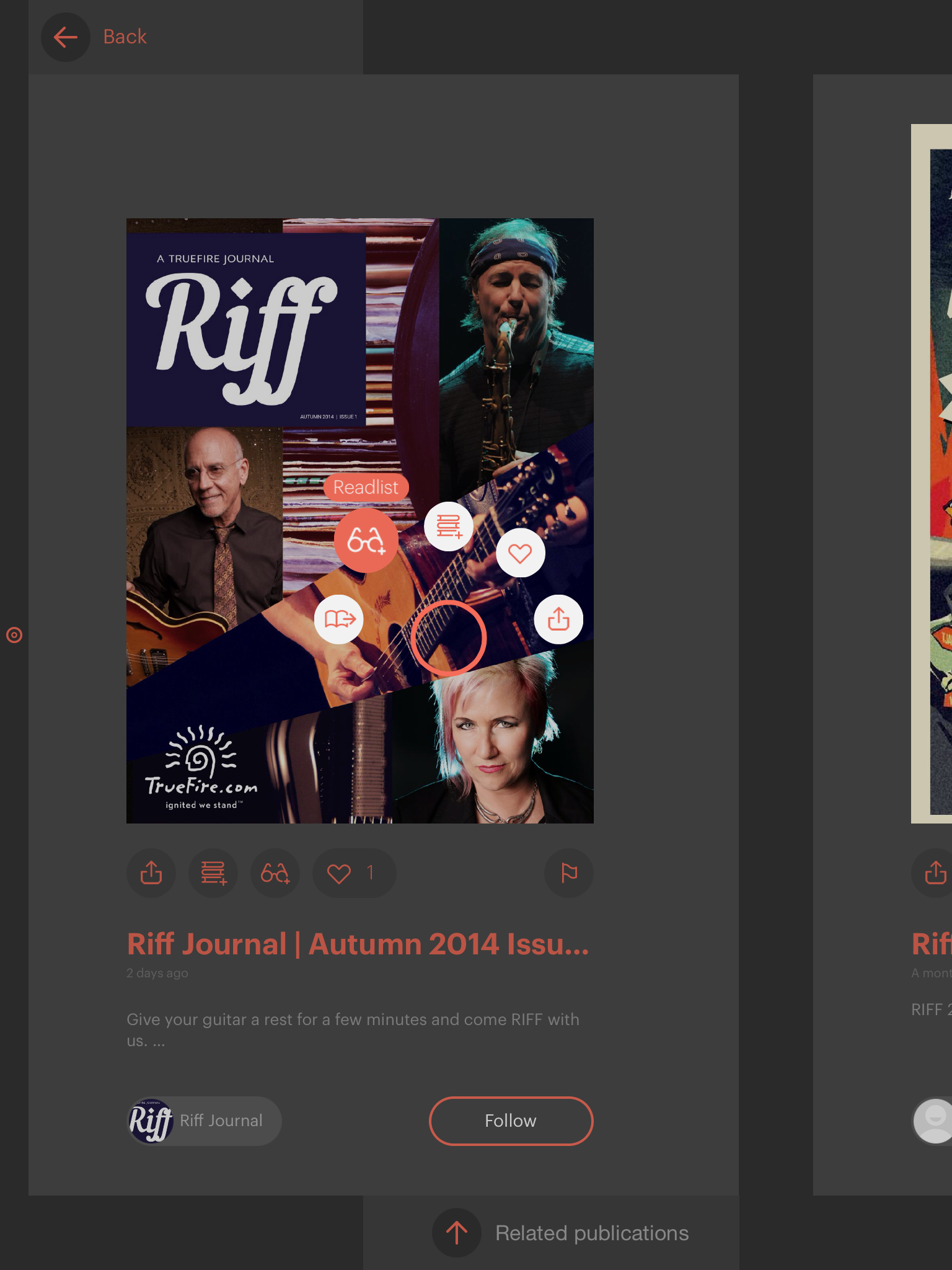 For more help with the ISSUU app, please visit the ISSUU Help Center.