TrueFire has partnered with Tab Sync to bring interactive tab to the TrueFire streaming experience! This tool is available for All Access streaming members, as well as, streaming on purchased courses.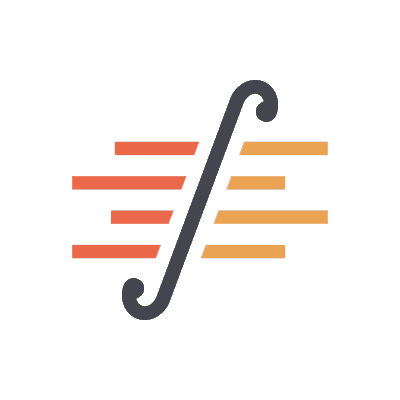 We are rolling out the Tab Sync integration in waves. Enabled courses will display the Tab Sync logo for notification.
See the full Tab Sync-enabled courses list here
The Tab Sync player shows you beautiful standard notation and tablature right in your web browser. No plugins or apps necessary. It works in any modern browser, including tablets and most smartphones.
Tab Sync is now available in the TrueFire iOS app and on the TrueFire 3 desktop app.
TO USE
Locate a Tab Sync eligible course.
When a tab and notation file is available on a video lesson, you'll have the option to select Tab Sync or Classic under the "View" tab.
If you do not see the option to enable View or the Tab Sync logo under the video lesson then that specific video lesson does not include an eligible tab and notation file.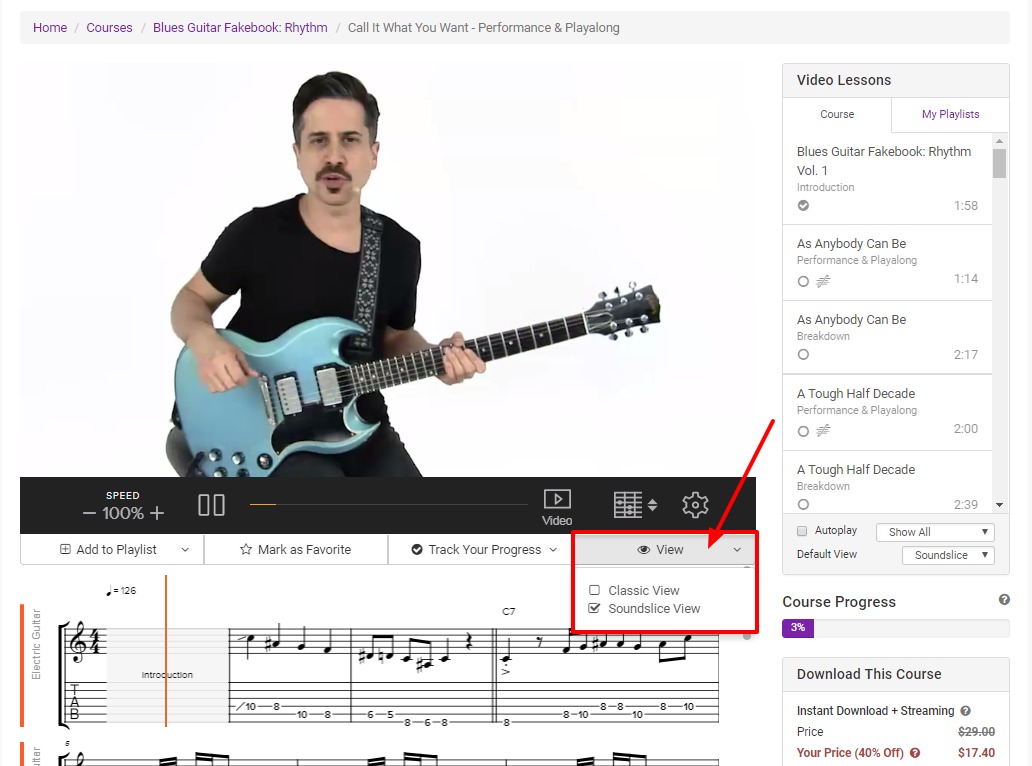 You can click "Default View" to go back to the Classic TrueFire video player.
Learn more about all the individual Tab Sync features here.