TrueFire members (free or All Access) can save individual Courses, In the Jams, Educators, and individual video lessons as "Favorites" to view later.
You must be logged in to your account to have access to the Save as Favorite option.
Favorites are also available in the TrueFire 3 desktop app and iOS app.
Courses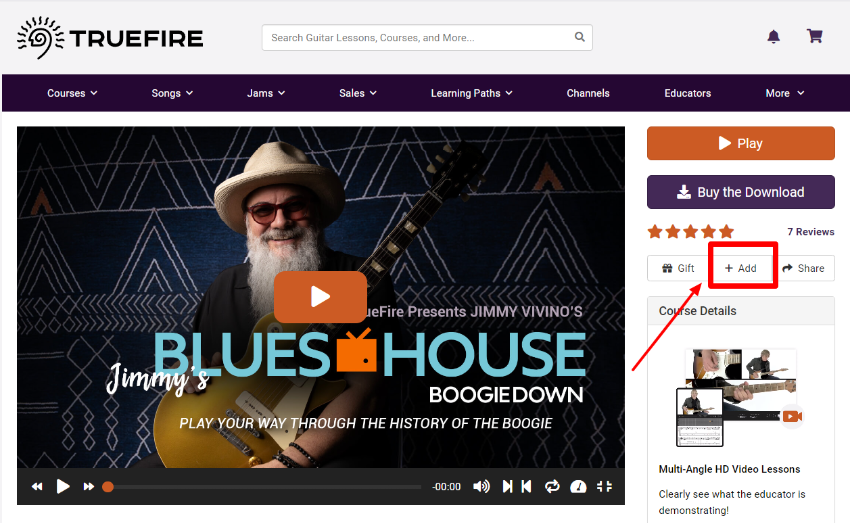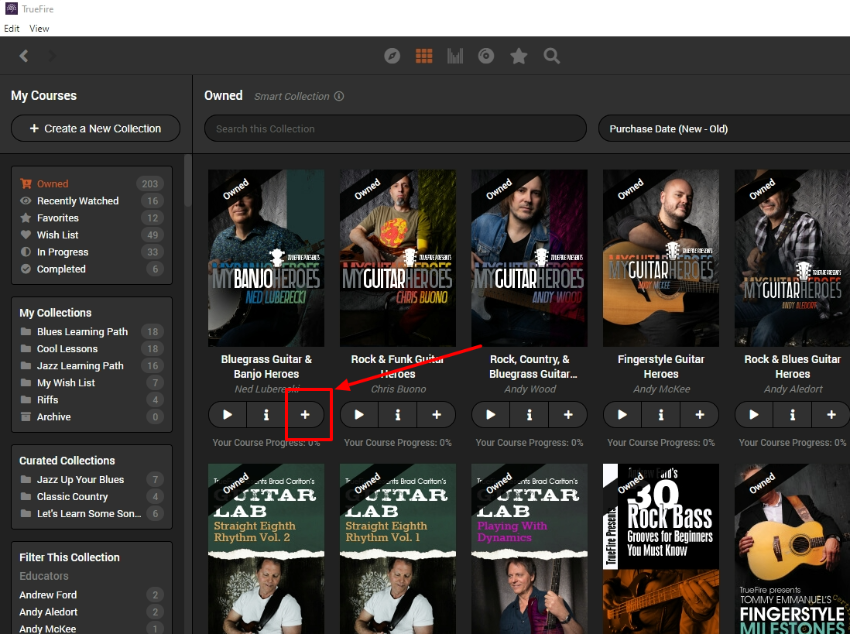 In the Jams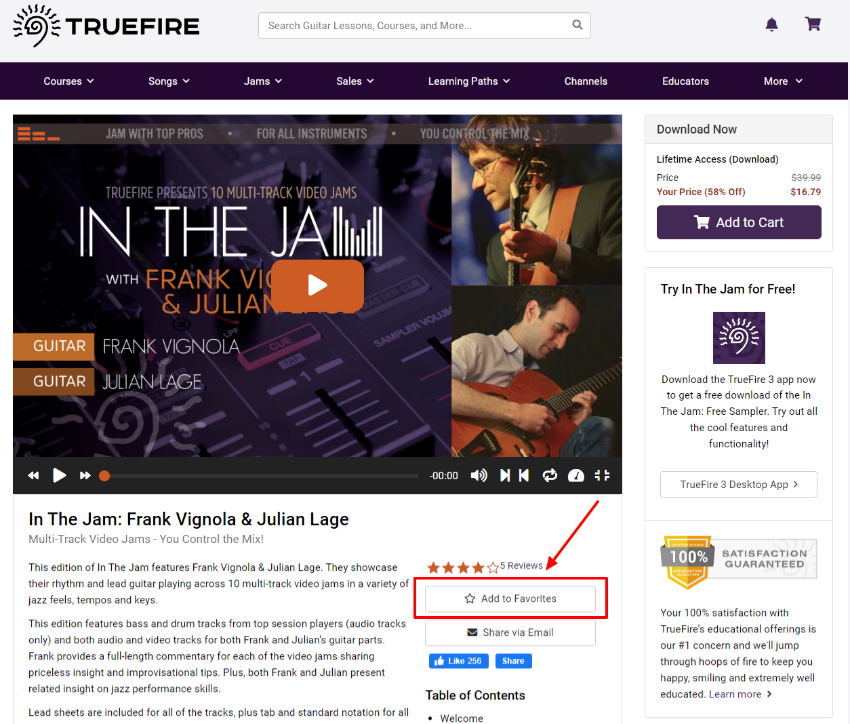 Educator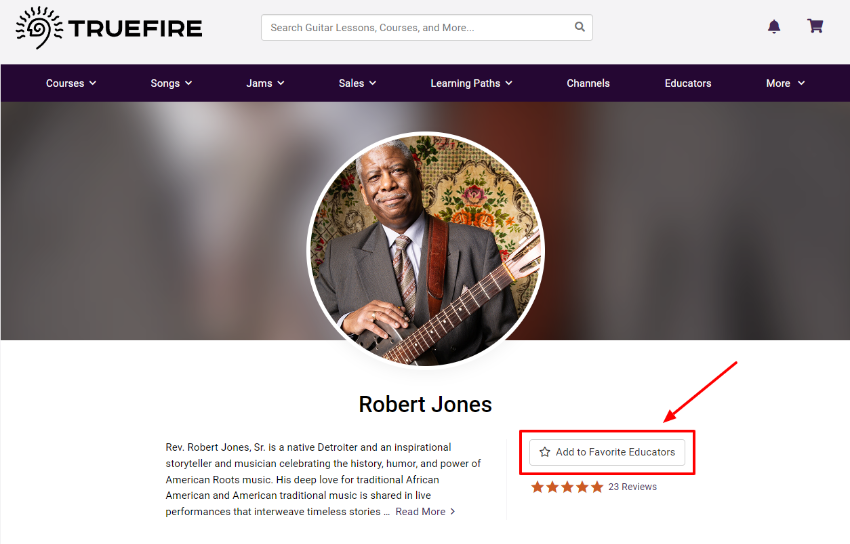 Individual Video Lessons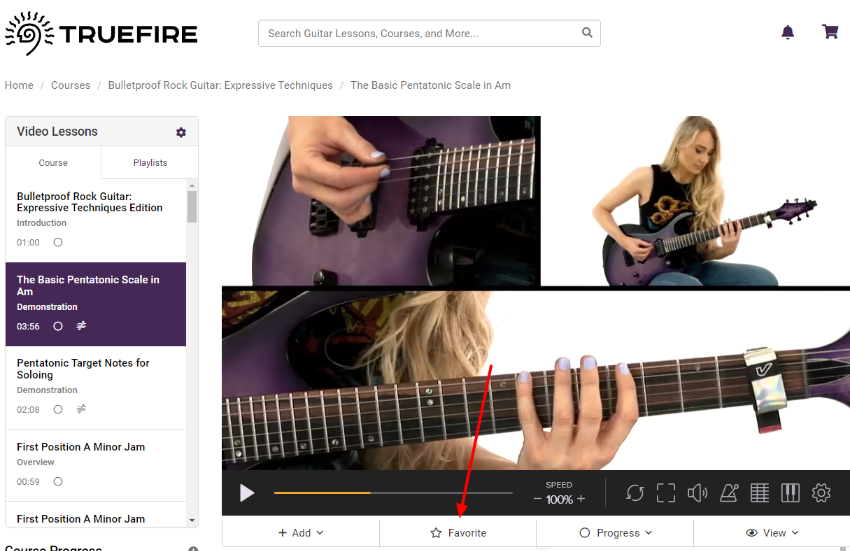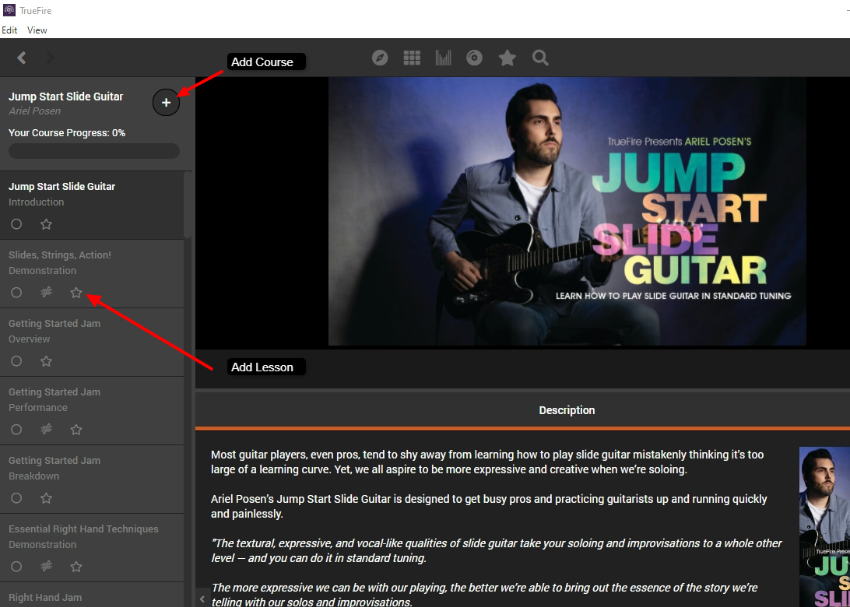 View Your "Favorites" under Dashboard