My Playlists allows you to organize video lessons from various Courses into sortable, easy-to-access lists accessible from My Dashboard and from Course "Watch Now" pages.
This feature is available for access on TrueFire.com through any web browser and within the TrueFire iOS app.
When watching a course online, select the + icon in the Video Lesson section to Create a New Playlist.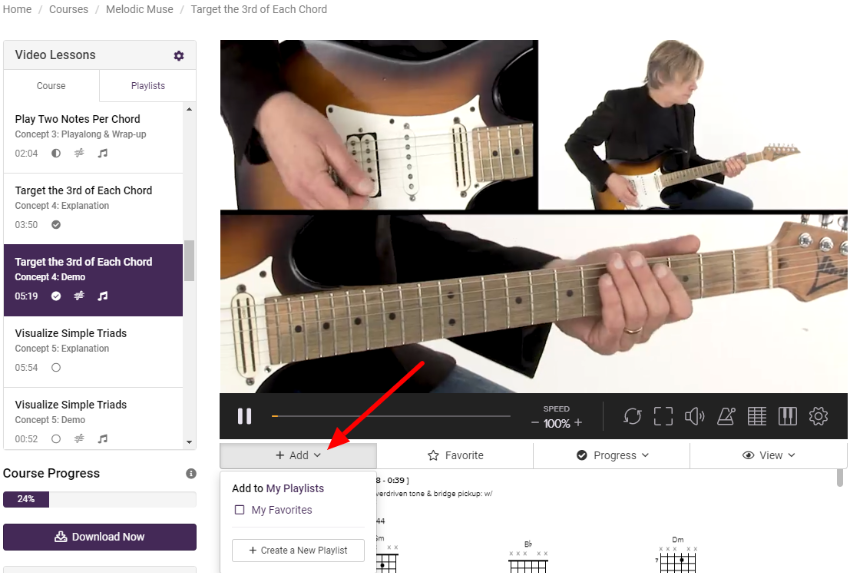 Add a new Playlist Title and click Create and Add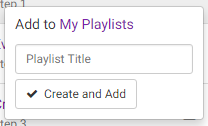 Add a Video Lesson to My Favorites Lessons
When watching a course online, select Mark as Favorite.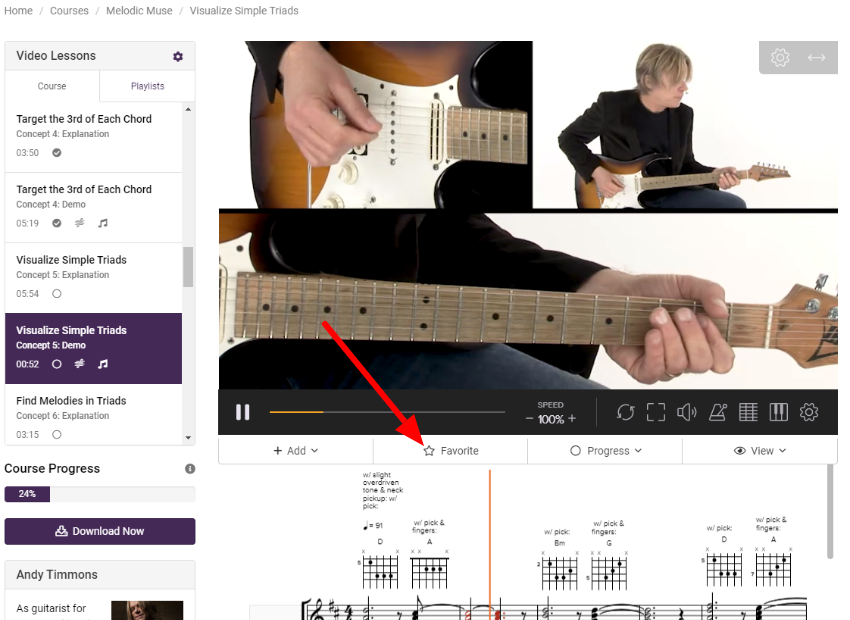 Watch an Existing Playlist
When watching any course online, select the Playlist tab to view your existing Playlists (including My Favorites).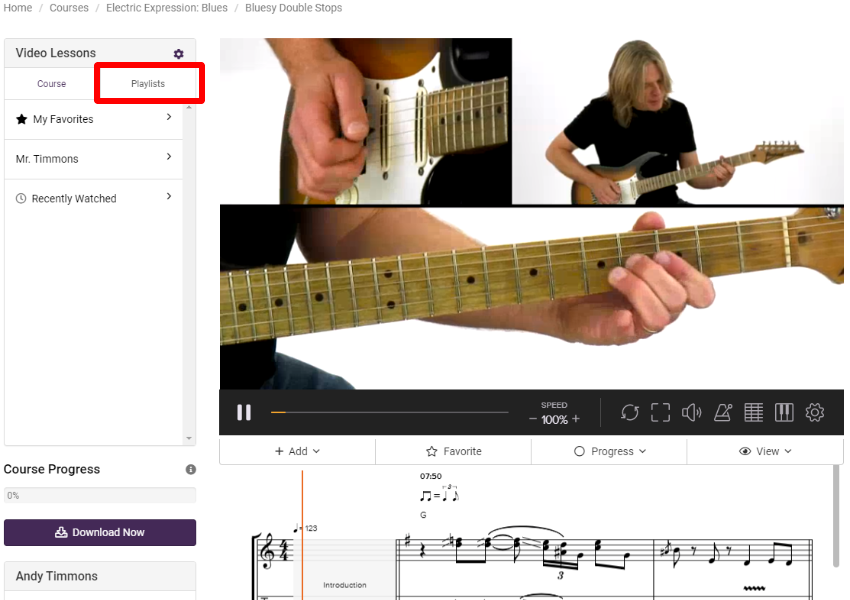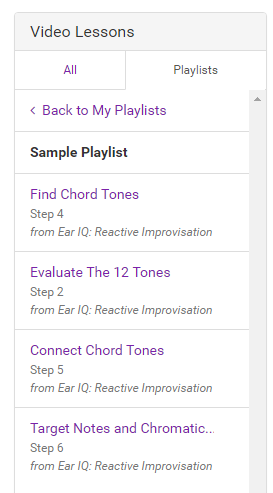 From the My Playlists section of the Dashboard, edit existing Playlists, re-order or remove lessons within a Playlist or View the Playlists online.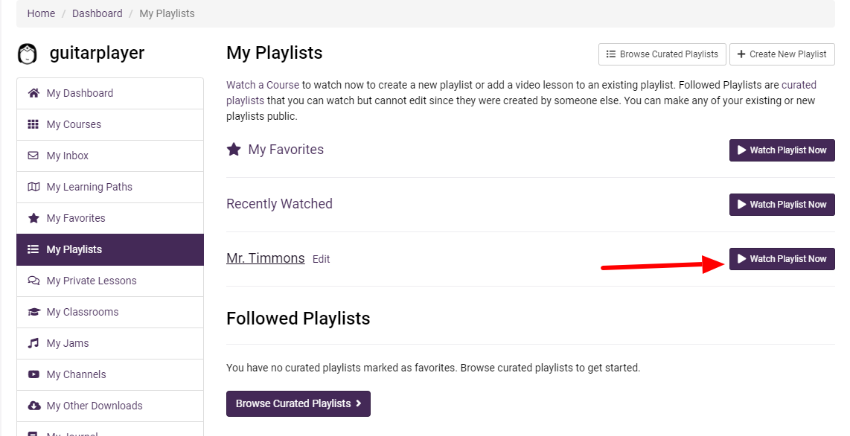 Manage a Playlist
Click your Playlist Title to view the video lessons saved within a specific Playlist. Here you can select the up/down arrows to re-order the video lessons or the x to delete the video from the list.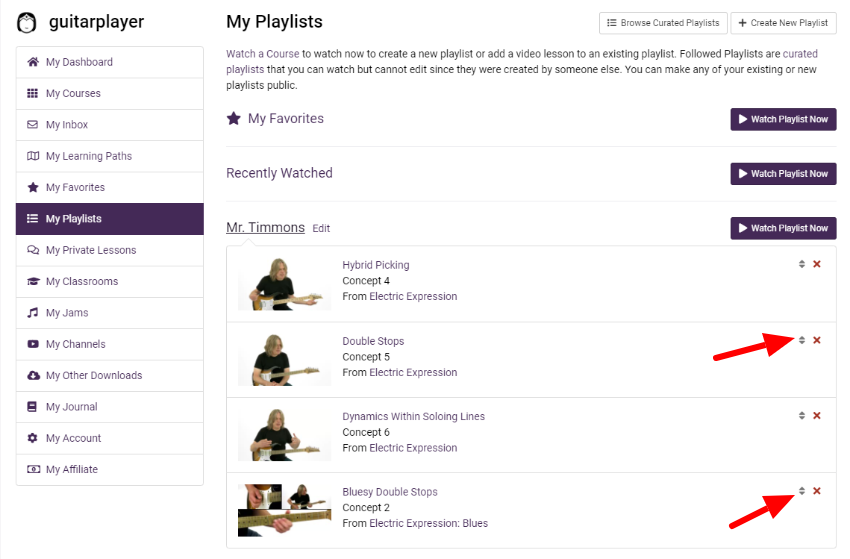 Edit Playlist Title/Description
Click "Edit" to change the Name and/or Description of an Existing Playlist
A Playlist can be made Public if desired. View Public Playlists.