All Access students and students with purchased courses can Track Your Progress on each course. This tool is available when streaming the course online through any web browser - Firefox, Chrome, IE, Safari, - on any device (windows, mac, tablet, or phone).
Mark Lessons: Incomplete, In Progress, Complete (website)
You can mark lessons as Incomplete, In Progress, or Complete to keep track of your progress within the course and visually see which lessons are marked in the Video Lessons table.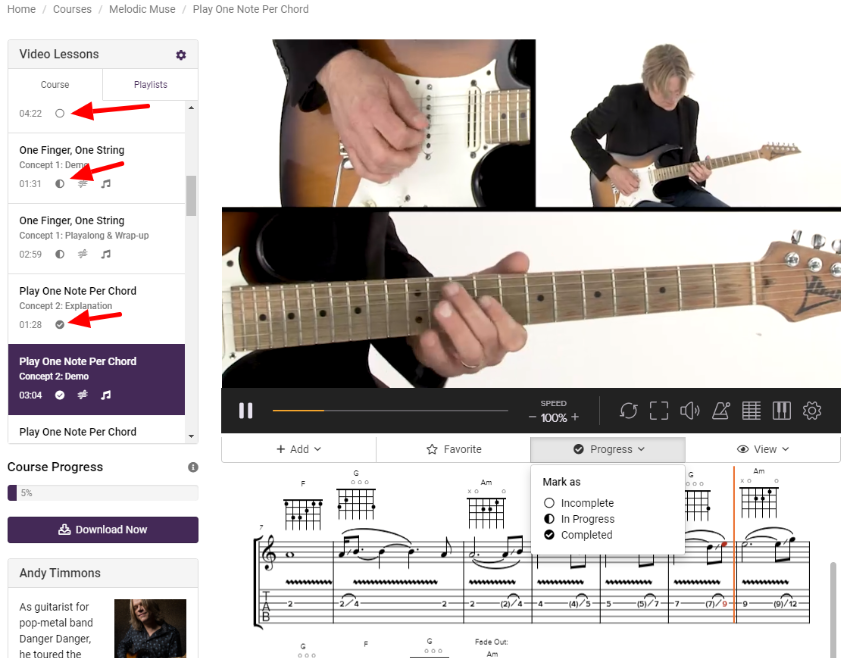 Filter based on Tracked Progress
Use the drop-down menu to filter through the lessons for easy access to the lessons you want to work with.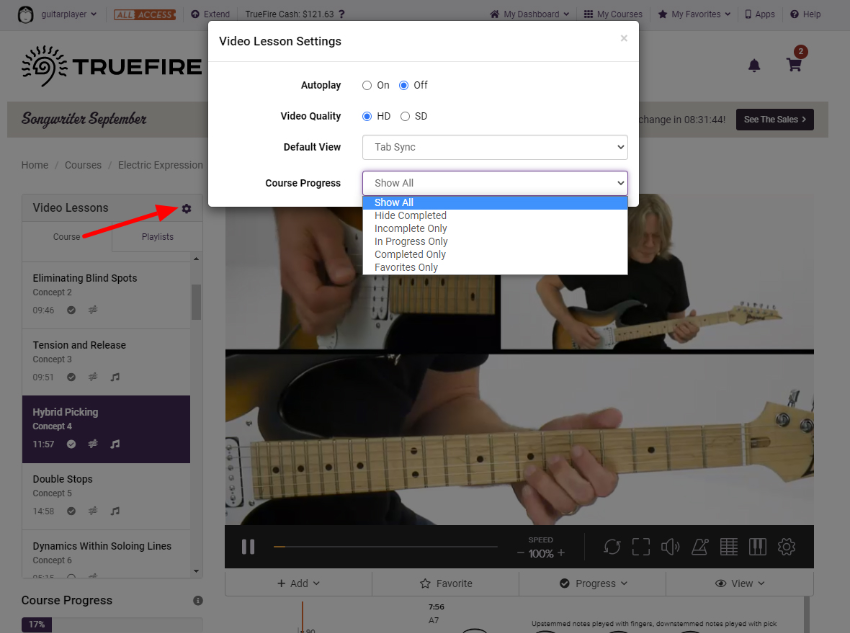 TrueFire 3 Desktop App: Course Player Download (windows/mac computer)
Download your purchased courses for full offline access (windows/mac) with Tab Sync technology and Track your Progress.
Note: Track Your Progress is not available in Offline Mode.
TrueFire iOS app (iPhone/iPad)