TrueFire courses are now available for streaming and download in our Android App!
Simply install the TrueFire app from the Google Play Store and start jamming!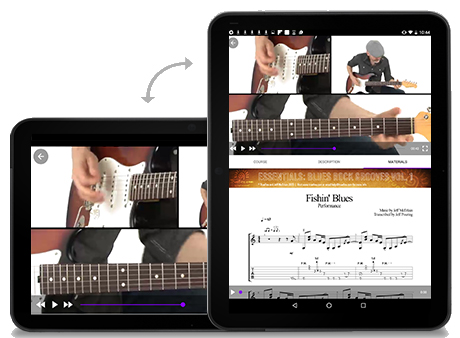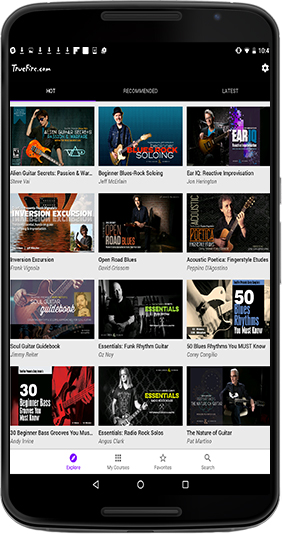 EXPLORE - HOT, RECOMMENDED, LATEST
Once installed, you get instant access to Explore all available TrueFire courses conveniently organized by what's Hot, Recommended, Latest.
You will be able to stream a limited number of free full-length videos from each course.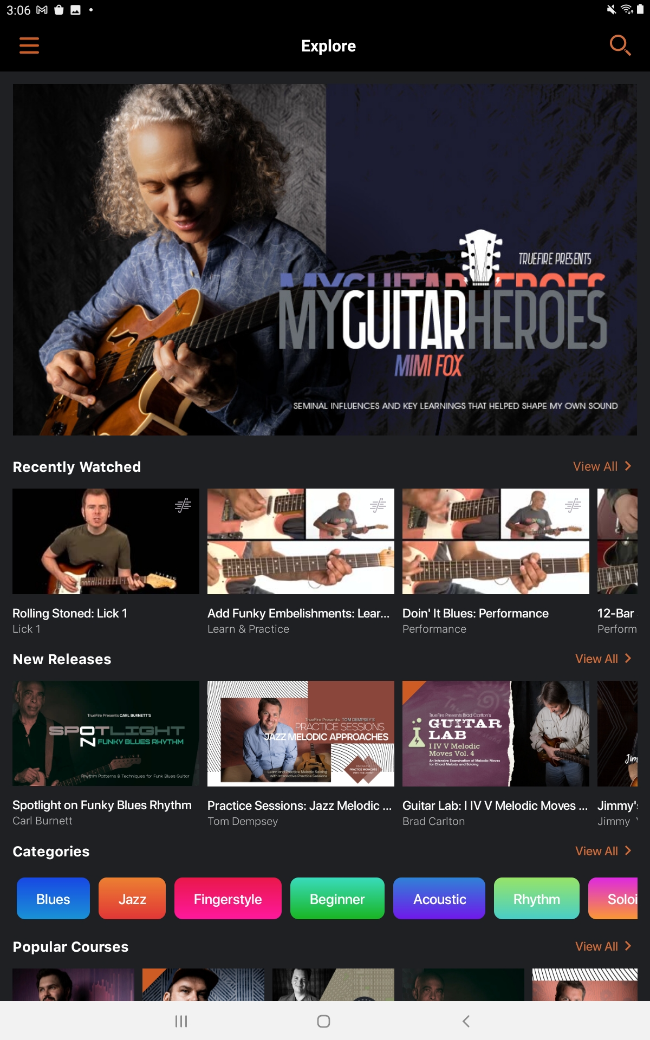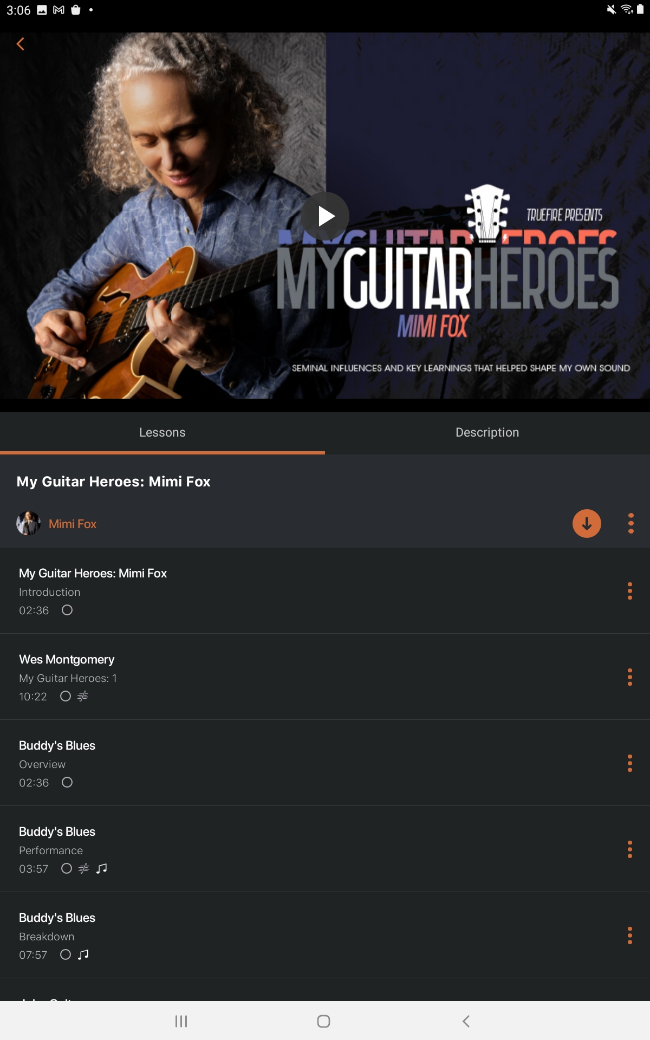 LOG IN FOR ACCOUNT ACCESS
Click My Courses, Favorites or Search to log in to your TrueFire account or Join Free (if you are not yet a member).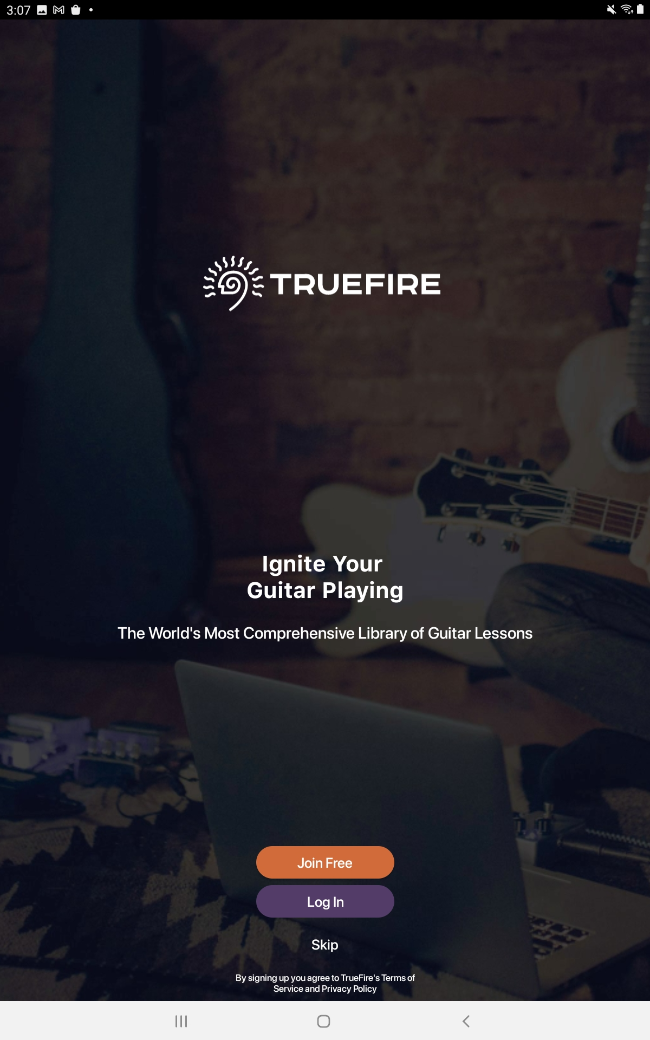 ALL ACCESS - UNLIMITED STREAMING
Once logged in, All Access students have unlimited streaming of our entire course library. Simply select a course a stream away.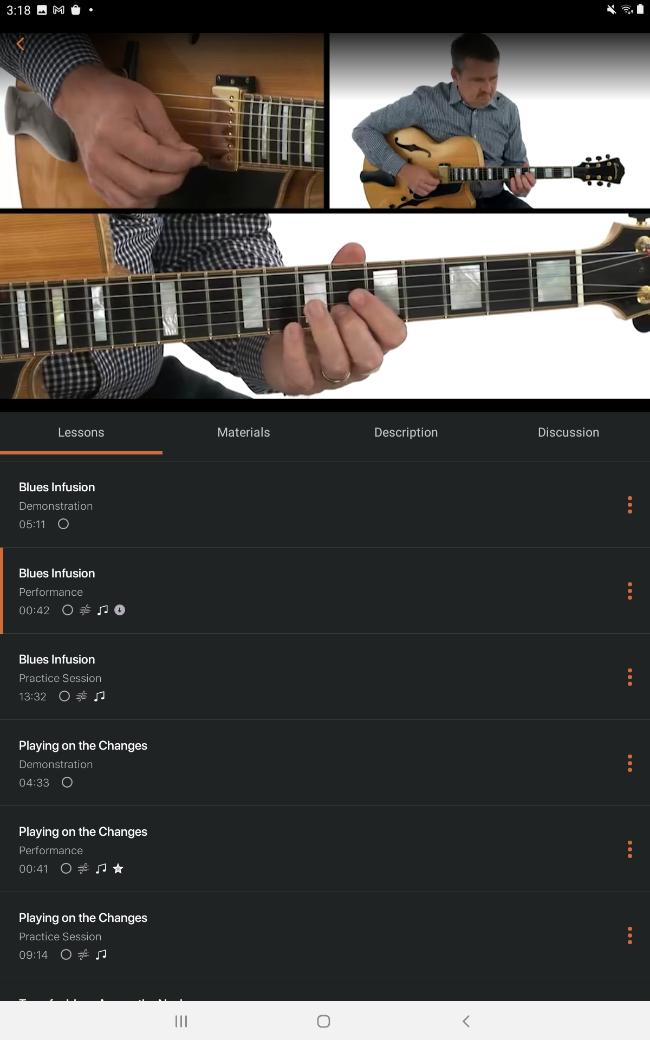 MY COURSES
Any purchased course will be flagged as "owned" and available under My Courses. You can stream or download for offline access.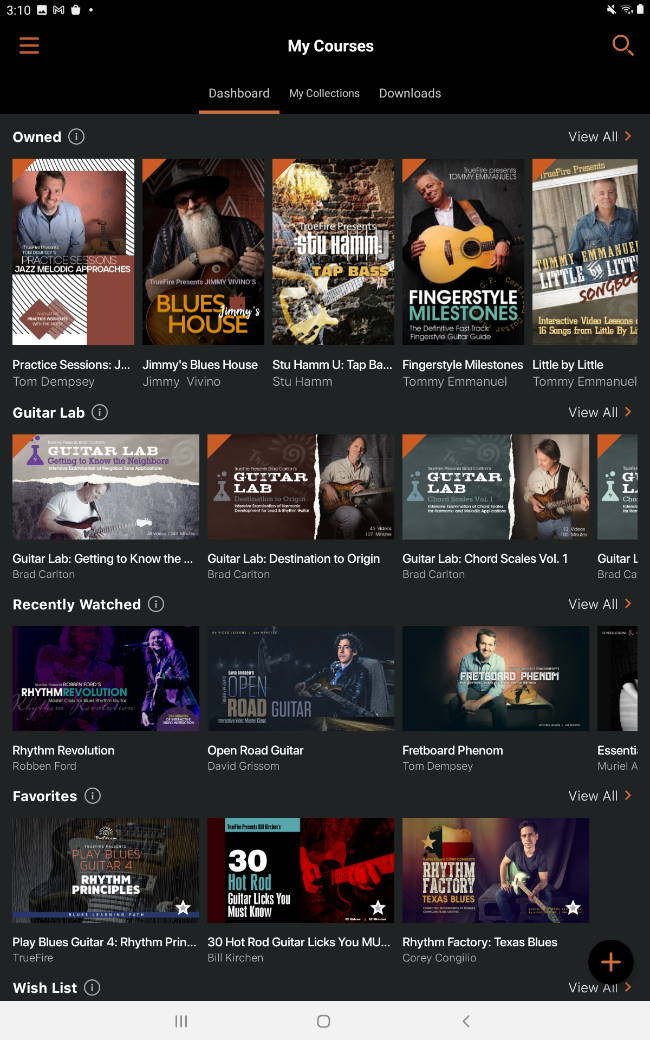 MY COURSES - STREAM/DOWNLOAD PURCHASES
Purchases courses can be downloaded for offline access. Toggle the Download All switch to download the full course OR select the more icon (3 dots) to download an individual lesson.
Download Full Course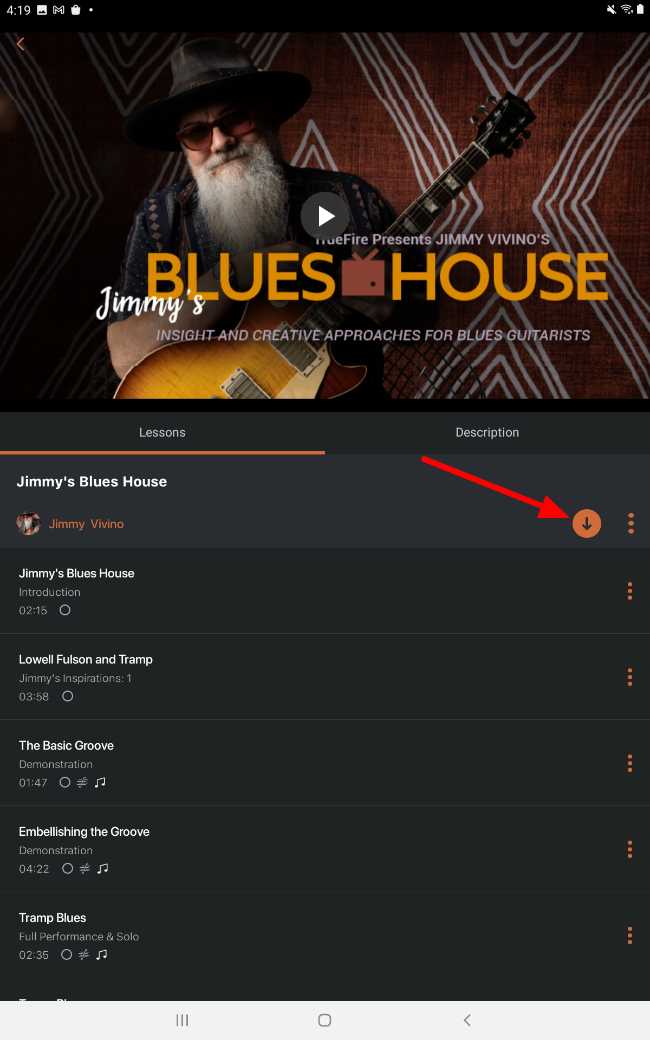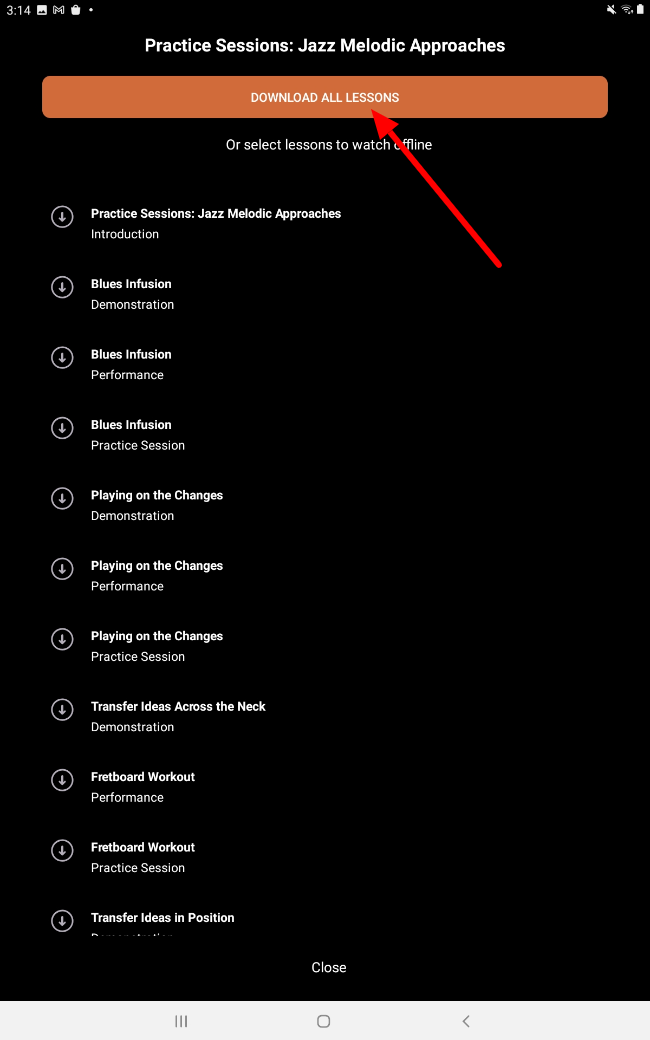 Download Individual Lesson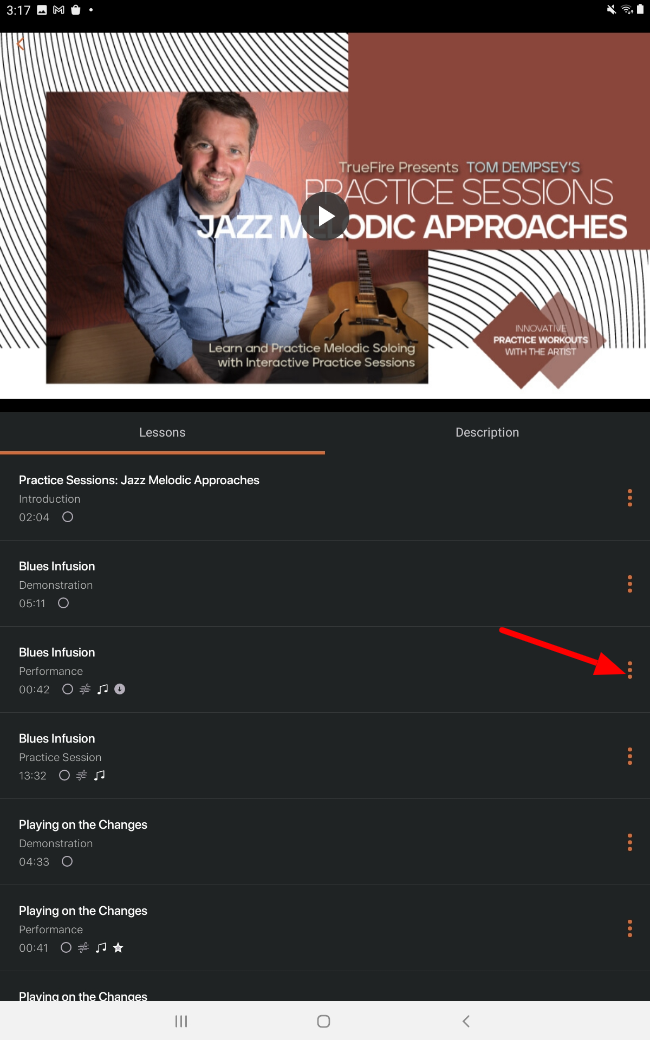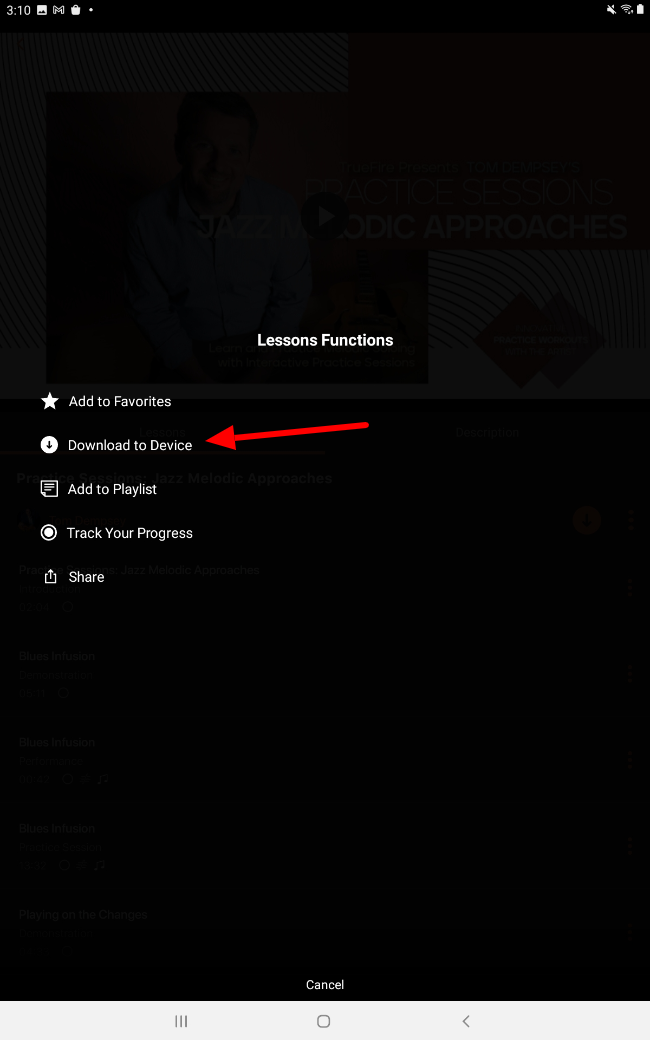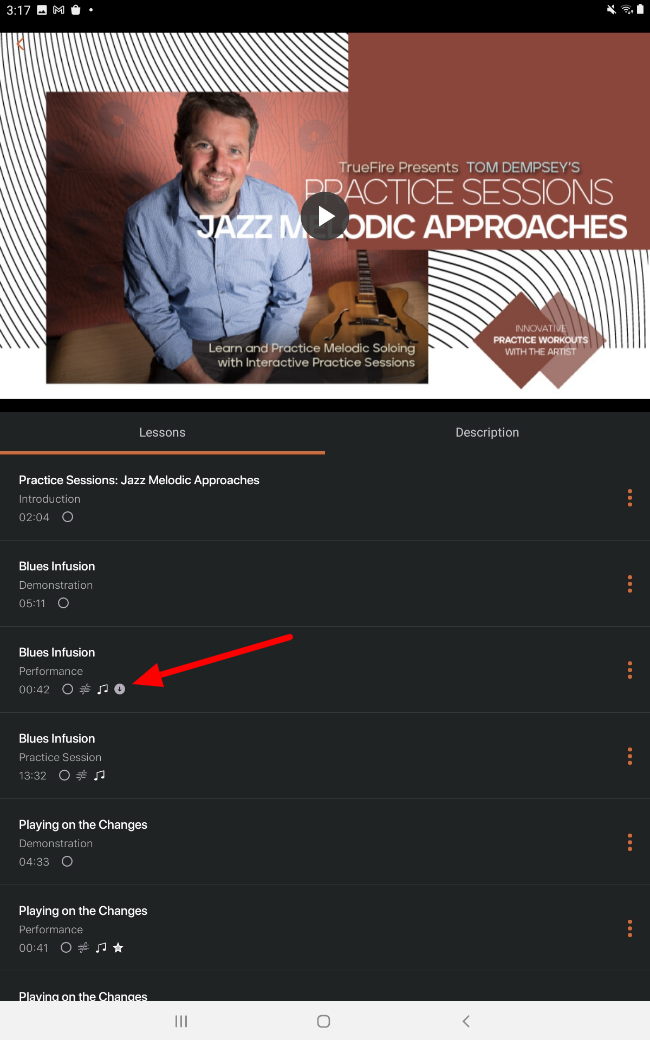 MATERIALS - CHARTS & JAMS
Click Materials to view the PDF chart and play the Jam track (when available).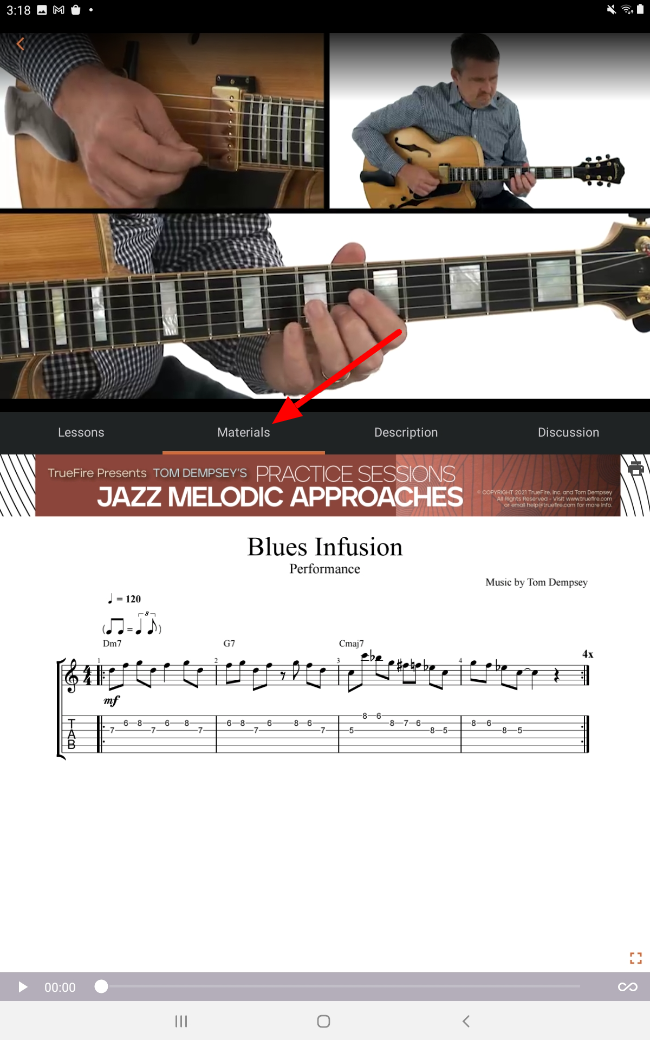 FAVORITES
View your Favorite Courses and use the 3 dots to add additional courses.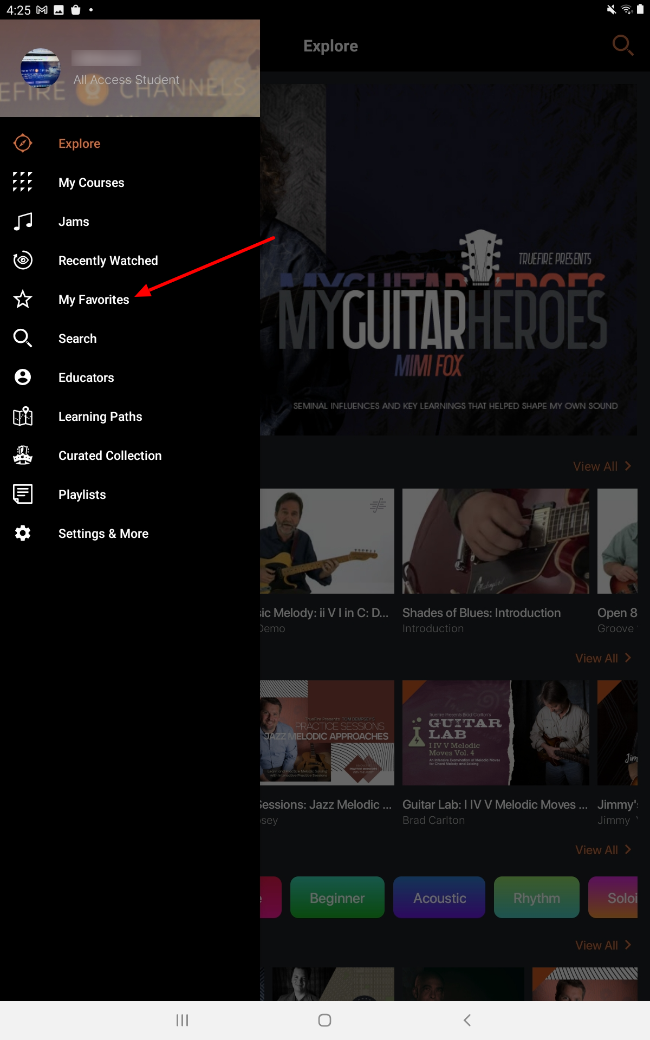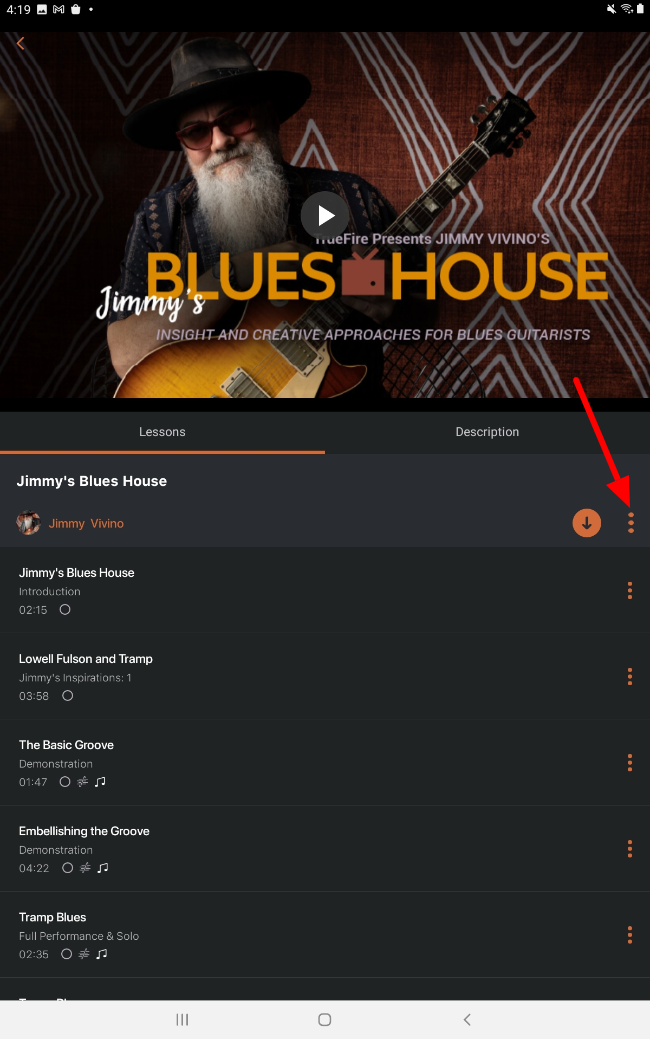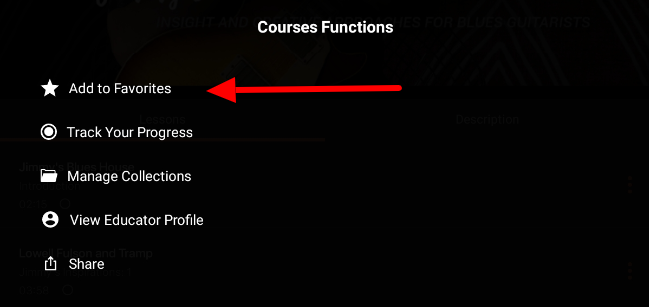 SEARCH
Search our entire library or My Courses to find the perfect course for you.