TrueFire's Song Lesson System is a contextual music-making experience designed to accelerate the song learning process and prepare students for performing or jamming live in full-band settings.
All Song Lessons include accurate rhythm and lead guitar parts, a hands-on practice session with the educator, and a full-band playalong including vocals. There's even an easy guitar strum-along version for players just starting out.
Whatever level player you are, there's a great sounding guitar part for you to learn and playalong with the full band and vocalist!



Standard Song Lessons
The Standard version of song lessons includes all of the rhythm and lead guitar video lessons, interactive practice sessions, and full-band playalongs with video-sync tab, notation, looping, slow motion, animated fretboard, and other handy learning tools. Standard Lessons can be streamed on our website or downloaded via the TrueFire app.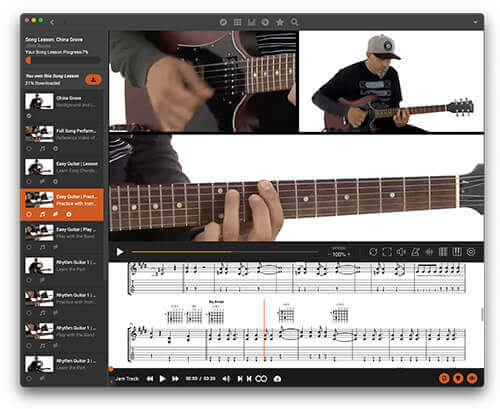 Premium Song Lessons
The Premium multi-track version of song lessons takes your learning experience to the next level! You get the streamable standard version of the song lesson PLUS the downloadable multi-track version with TrueFire's mixer console so that you can mix, mute, or solo any of the video or audio tracks. Control the mix and immerse yourself!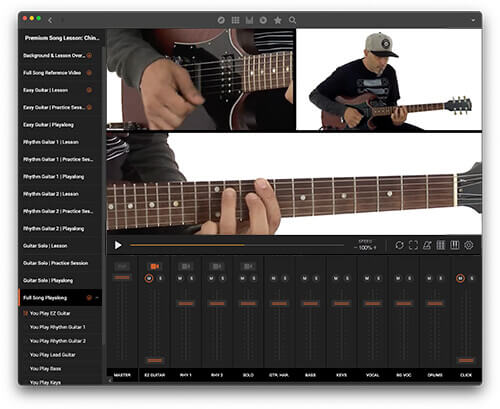 Standard & Premium Version Comparison